DEFINING THE LOGIC
BEHIND
NECK-UP TRAINING™

The Game Starts Here.
Science proves performance starts in the brain yet so much more time is spent training the body. Why? Because of the general misunderstanding of what truly drives performance. You cannot commit to becoming an exceptional player until your mind is ready to take you there. Raw talent will only take you so far. It will be your mind that is either the gateway to success or the roadblock that holds you back.
Are you ready to DEFINE THE LOGIC ?
Inner-Edge provides Neck-Up Training™ to athletes looking to take their game from good to great. Neck-Up Training is a proactive approach to understanding the mind's role in sports performance. No matter what you want for yourself in sports or life, your ultimate power source comes from the neck up. You can only be your best when your mind is at its best.
Train the mind. The body will follow.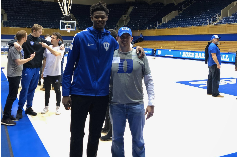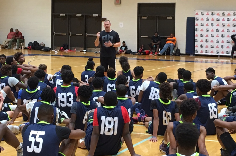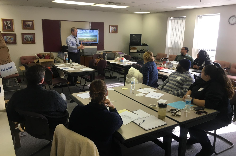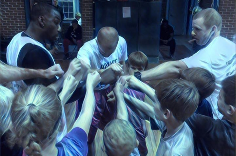 "DR. RICK REALLY HELPED ME UNDERSTAND HOW IMPORTANT TRAINING MY MIND IS. THAT SUCCESS IS MORE THAN JUST ABOUT GETTING REPS IN AT THE GYM. HE HAS BEEN A BIG PART OF MY SUCCESS ON AND OFF THE COURT."
-LOUIS KING
MCDONALD'S ALL-AMERICAN. JORDAN BRAND ALL-AMERICAN. NIKE HOOP SUMMIT PARTICIPANT. TEAM USA BASKETBALL. UNIVERSITY OF OREGON.
---
"CAM HAS REALLY GROWN NOT ONLY AS A PLAYER, BUT ALSO AS A PERSON WITH THE SUPPORT AND HELP OF DR. RICK NEFF. WE KNEW HW IMPORTANT IT WAS FOR HIM TO DEVELOP A GROWTH MINDSET AND POSITIVE THINKING WHEN IT COMES TO BASKETBALL, SO WE ARE PLEASED WITH THE WORK DR. NEFF HAS DONE WITH CAM. THIS GAME IS 90% MENTAL, SO WE WOULD REMISS IF WE DID NOT PLACE A PRIMARY FOCUS ON FURTHERING DEVELOP HIS MINDSET AND THINKING."
-BOB REDDISH, FATHER OF CAM REDDISH, DUKE BASKETBALL, ATLANTA HAWKS 2019 LOTTERY PICK AT #10
---
"DR. NEFF HAS TRULY BEEN A BLESSING FOR CAM. HE HAS HELPED HIM DEVELOP POSITIVE PRE-GAME HABITS AS WELL AS POSITIVE SELF-TALK THAT HAVE TRANSLATED ONTO THE FLOOR. AS A MOM IT HAS BEEN COMFORTING TO KNOW THAT CAM HAS THE OPPORTUNITY TO PROCESS THINGS THAT TAKE PLACE ON AND OFF THE COURT WITH DR. NEFF. HE'S COME TO RELY ON THAT---WE ALL HAVE!! DR. NEFF HAS BEEN THERE TO SUPPORT HIM FROM HIS HIGH SCHOOL GAMES, TO THE MCDONALD'S ALL-AMERICAN GAME, THE JORDAN BRAND CLASSIC, AND EVEN GRADUATION. THANKS FOR EVERYTHING DR. NEFF!! WE WILL SEE YOU AT DUKE!!"
-ZANTHIA REDDISH, MOTHER OF CAM REDDISH , DUKE BASEKETBALL, ATLANTA HAWKS 2019 LOTTERY PICK AT #10